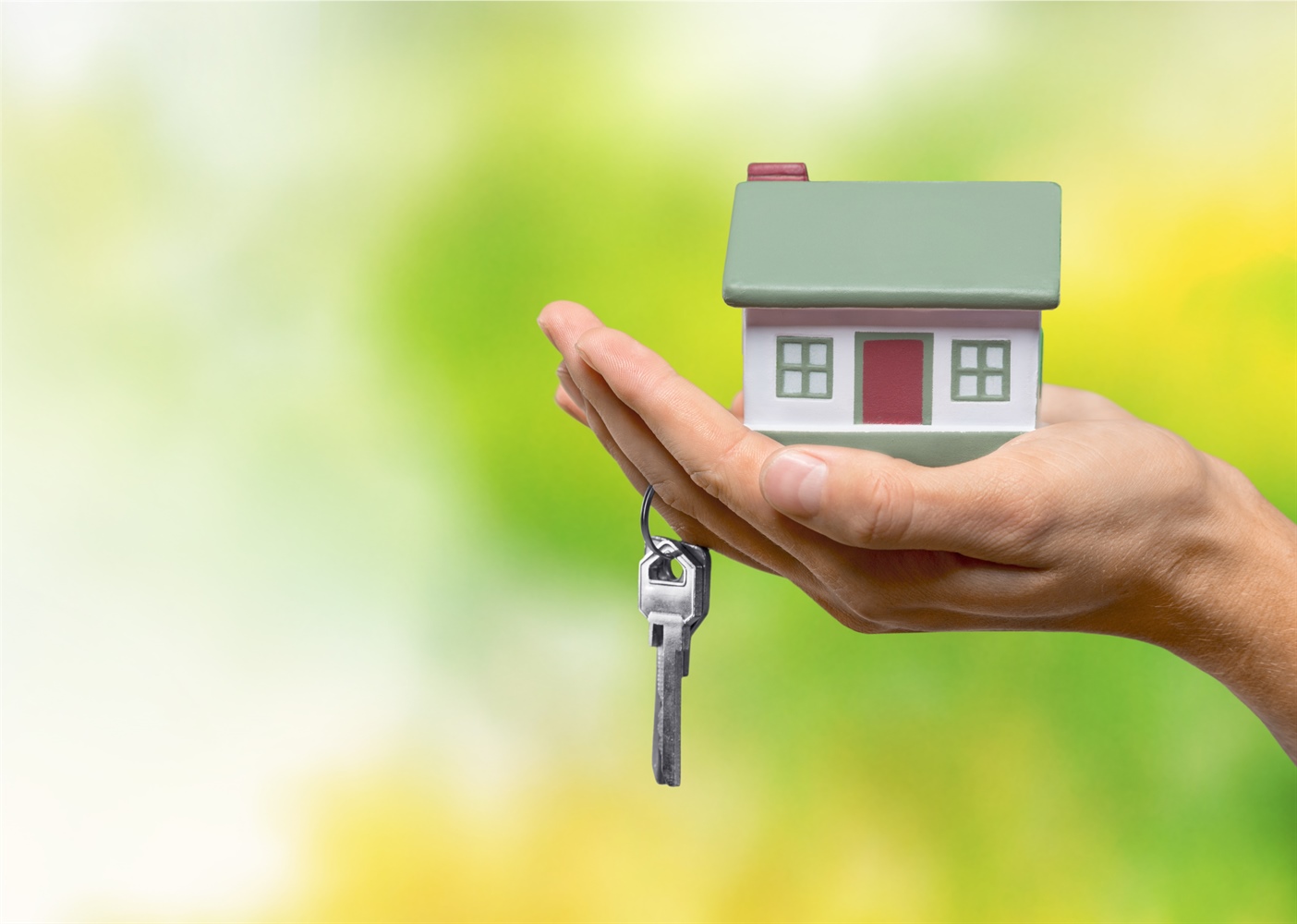 Our Services
Real estate services involve providing advice, assistance and services related to the purchase, sale, and management of residential and commercial property. Real estate services may include appraising, surveying, managing and leasing, marketing and advising on investments, financing, and legal compliance.
BOOK NOW
Virtual House Viewing (All You Need to Know)
Imagine walking into a beautifully looking building for the first time, whether it is a residential or commercial property. You start exploring its interior to admire the gorgeous rooms, furnishings, and several eye-catching sections and objects. Now imagine experiencing the same process just by clicking and scrolling your PC or smartphone! That is what we call Virtual Viewing! In the modern-day world of technological expertise, virtual viewing plays a significant role in providing the 21st-century property owner with digital guides that customers can enjoy instead of bombarding them with cumbersome and messy paperwork.
BOOK NOW
How do Virtual Viewings Work?
At 1Stop Property Service, we provide outstanding one of its kind solutions for Virtual Viewings to property owners who are keen on using state-of-the-art 3D property technology. If you are looking forward to hiring an experienced team to showcase the interiors of your property to potential buyers or tenants, our virtual tour experts can make it work for you seamlessly.
How To – Virtual House Tours?
To create Virtual Viewings, we use advanced cameras, drones, the latest software to capture classic spatial images of your property. Our state-of-the-art cameras record the exact 3D dimensions of each space, which allows us to create a digital version of the same.
To ensure that potential buyers and tenants can virtually explore every room with an augmented reality experience, we enrich the images using computer-generated data that reflect an accurate digital version of your property.
Our 3D room-scanning technology goes the extra mile in ensuring potential customers experience the ins and outs of your property without the need to be physically present. They can take an enjoyable virtual walk through all rooms at the convenience of their time and in the comfort of their various locations 24 hours a day, seven days a week, and 365 days a year.
If you are in the real estate business or in the hotel sector, virtual viewing is the best way to boost your property sales and online bookings.
According to the latest statistics, it takes an average of 25 customers to view your property before you can make a successful first sale. What will be if you have to hold an open house for all of those potential buyers? Costly, lot's of organization and with an unknown outcome.
A home inspection will usually include an examination of the foundation and basement, roof, attic, heating and water systems, electrical and plumbing systems, as well as the general condition of the structure itself. An inspector will look for poor construction practices and make note of any repairs that might be required or any general maintenance issues. Importantly, they will also make note of any fire and safety issues that need to be addressed.
Home Inspections are not conducted on a pass or fail basis; it provides a report that shows an itemized list of the condition of the home or building and any work that should be done. An inspection is conducted in about 95% of all real estate home transactions.
Buying a house is a significant investment, it is important to understand where you are investing your hard-earned money. We know the home-buying process can be incredibly stressful. Behind the scene, there are so many things you need to consider when buying a house that you can call home.
Starting from the minute you decide to buy your dream house, going into –actually- living in it, till the minute you want to upgrade to another House, several things you need to consider that make your house functional.
A home inspection is necessary to eliminate concerns and helps make sure you know what's going on behind the walls and under the roof.
1Stop Property Services Home Inspections start by connecting you with an independent, certified home inspector. Those inspectors are well-trained, equipped with necessary tools, and using several techniques to spot any concern. Once the house is inspected, you will have a piece of mind that home is a sweet home indeed. We offer inspectors that we trust with our homes, and we're confident that you can trust them with yours.
Our Home Inspection Procedure empowers people to know the home's condition and gives you exactly what you need to address potential issues. A professional home inspection can save you from investing in a faulty property that may cost you hundreds, if not thousands, of dollars to repair.
During the inspection, they'll look at 25 points, among which, the foundation, interior, exterior, and basement. They keep working their way to the roof and attic, paying close attention to electrical, plumbing, and heating.
The home inspector will provide you with a report of any repairs, construction issues or maintenance problems, and call out any fire and safety concerns that need to be addressed.
The inspectors will let you know what's up with the home – and what issues might let you down. They'll also share with you a list of minor issues, major concerns and what the priority is in any items that need to be addressed. We want to make sure you're fully educated on the condition of the home you are buying.
Our inspectors use high end tools to make sure that they capture the goods and bad in the house with high accuracy and confidence. Tools like high-Tech Infrared cameras, digital meters, and Drones. Our thorough, professional home inspectors help ensure that you are familiar with the house and the condition of its major systems. We present our findings in our comprehensive, easy to read, and user-friendly inspection Report.
BOOK NOW
About Radon
Radon is a naturally occurring gas produced from the radioactive decay of uranium in rocks and soil. It is colorless, odorless and tasteless. Recent studies have shown that the Western Canadian Prairie provinces are the second most Radon exposed populations on the planet. Radon gas seeps into homes through cracks in walls, floors and foundations and through floor drains and sumps. Houses in cold climates are at particular risk since windows and doors are kept closed for over half the year which allows the Radon gas to accumulate to such dangerous levels.
BOOK NOW
Radon is Dangerous
It is Invisible, odorless, and tasteless.

Radon is a cancer-causing radioactive gas present in every home.
1 in 3 homes has test levels that exceed the action level for radon exposure.
A family whose home has high Radon levels, can be exposed to 35 times more radiation as if that family were standing next to a radioactive waste site
Radon is the #1 cause of lung cancer among non-smokers, according to the Health Canada
What's included when we perform the test
We place our radon monitor in the home

Our radon monitor tests air samples for 24+ hours
We pick up the radon monitor and deliver results
We explain the results and suggest recommendation

The tests and reports are made by Professional Engineers.



Radon Testing
Radon levels in most homes should be reduced to as low as possible. The only way to know how much radon is in your home is to test it.The Canadian Cancer Society recommends that Canadians test their homes for radon and take action to reduce high levels. Radon Testing is important because finding out that you have high Radon levels and fixing that problem can be a life saving measure.
Radon
Radon mitigation is the process of lowering your indoor Radon levels through installing a radon mitigation system also referred to as an Active Soil Depressurization system. These systems are designed to draw the Radon gas from beneath your home and vent it out of your home. The process generally takes 1 day and we are successful in decreasing Radon levels to as low as realistically achievable (usually more than 95%), all while providing you with the best customer service in the industry!
Radon Mitigation Process
If the Radon Testing shows results higher than the threshold given by Canada Health, a mitigation system is then needed.
Our systems are designed not only to lower Radon levels as much as possible, but to do so as efficiently as possible with consideration to operating cost in heat loss and electrical usage as well as factors including noise and intrusiveness of system. Since mitigation system generally operate 24 hrs/day and 365 days/year, all of these factors are very important to consider for a Radon system in your home. No amount of Radon is safe and the less your exposure is the better, which is why we aim not only to get levels below Health Canada's action level but as low as possible. Many of our systems are able to achieve results comparable to the outdoor levels of the area or even lower. Our team has extensive background not only in Radon and Radon mitigation techniques but in construction, heating and ventilation. The team who implement the mitigation is led with professional Engineers, who is licensed by APEGA. The design of the mitigation equipment and other connections are also done by Licensed Professional Engineers.
We study the science of balancing air flow and pressures in your home. We conduct a study For every component of a Radon system, from coring to sealing, balancing, pressure neutralization, system design and the ventilation process, it's important to hire someone who knows not only Radon system but understands air exchange systems and understands your home.
Radon-resistant construction techniques comprise a "passive" radon system. This system overcomes the vacuum effect experienced by most houses by creating a pressure barrier to radon entry. The system also includes a pipe to vent radon gas safely to the outdoors.
Sometimes a passive radon system isn't enough to prevent radon from entering a house. In this case, a fan can be installed to pull the radon gas from the underlying soil into the vent pipe where it can be exhausted outside the house. The addition of a fan and its associated wiring creates and "active" radon system.
How Radon Mitigation Systems Work
PVC pipe collects soil gasses
Radon is piped upwards in the building
A radon depressurization vent forces radon out from your house
As a full-service radon mitigation professionals , we install a radon mitigation system that is compatible with the current waterproofing system in the basement or crawl space in Airdrie, Okotoks, Cochrane, Chestermere, Brooks, High River, Strathmore and homes nearby!
RMS Measurements
Real estate licensees must use the RMS.

Identify if the measurement system is metric or imperial, and apply it consistently. Measurements must be calculated to within 2% of the RMS size.
For detached properties, measure the property using the exterior wall at the foundation.

For properties with common walls, such as half-duplexes, townhouses, and apartments, measure the interior perimeter walls (paint-to-paint) at floor level. An additional area representation may be made assuming exterior measurements.

Include floor levels that are entirely above grade and exclude floor levels if any portion is below grade. Below grade levels may be measured, but the area must not be included in the RMS area.

Include all additions to the main structure and conversions if above grade areas within the structure of they are weatherproof and suitable for year-round use.

The property must have a minimum floor-to-ceiling height of 2.13 meters (7 feet). If the ceiling is sloped, the area with a floor-to-ceiling- height of at least 1.52 meters (5 feet) is included in the RMS area, provided there is a ceiling height of 2.13 meters (7 feet) somewhere in the room.

Include extensions from the main structure that have a minimum floor-to-ceiling height of 1.5 meters (5 feet), such as cantilevers, bay and bow window, and dormers.

Exclude open areas that have no floor, such as vaulted areas.

You must ensure your clients understand the RMS and its implications. This discussion will help them make informed decisions about the size and suitability of properties
Property Appraisal service
Our primary objective is the address questions of valuation in the industries. Wither you are looking to buy, sell, or finance your property, we are here to help with a wide range of experience in several industries. Real estate is being one of the industries we are working with plus industrial sectors. The team has a +50 years of experience dedicated to help you getting the value of your property. We have strong background in real estate and in different types of industrial applications
Most common reason for appraisals
Financing
Insurance
Assessment Tax
Buying or selling property

Determine the net worth

and many more

in general, an appraisal report is to develop diverse types of value. Most commonly, a real estate appraisal is developed to determine the current market value of a property. While, market value estimates can also be developed retrospectively (near past) or prospectively (near future).
BOOK NOW
Floor Plan
Measured with laser precision, we follow RECA's residential measurements standards for quick accurate measurement reports verified by an in office engineer.
Fully insured with one million E&O, feel safe when booking online.
Get a same day measurement report.
Re-Create old/illegible or outdated hand drawn floor plans for residential, commercial, and Industrial layouts.
Re-Create "As-Built" floor plans using laser precision tools for accurate layout drawings.

Floor plans are always verified by our professional Engineer leaving you confident and worry free.

STAND OUT IN THE CROWD
Take the first step to better photos, videos, and marketing with Perfect Home Photos. Every property we shoot is treated with the utmost care and attention to detail. Whether it is a cozy condo or a luxury estate, we guarantee stunning results.
DELIVERY IN HOURS NOT DAYS
Stop waiting days for your photos to come back. Same day turnaround for all photo and video packageshas been very important to us since day one. Getting great marketing material just hours after your shoot is essential to keep your momentum going strong.
SIMPLE BUT EFFICIENT
1Stop Property Service and quality speak for themselves. But they are also easy to use and as uncomplicated as possible. No hidden fine print and our straightforward online booking takes all the confusion and stress out of hiring a photographer. You can even book on the fly right from your smartphone.
WHEN PHOTOS AREN'T ENOUGH
Do you have a property that needs something extra?
Try one of our Photo and Video packages to highlight how the property truly flows, moves, and feels.We deliver high-quality video tours customized with your branding and information within 24 hours of your shoot.
Residential, Commercial, and Industrial Measurements
Residential, Commercial, and Industrial Measurements
Measured with laser precision, every measurement report is verified by our head engineer.
RMS compliant
Same day measurement reports
Calgary and surrounding areas

Free below grade measurements

Any size property

Includes detailed measurement of all above grade levels

Schematic diagrams & RMS calculations provided

Individual room dimensions provided for the entire property (including below grade levels).

BOOK NOW